As a Padel court/club owner, you are well aware of the challenges of managing occupancy levels throughout the year. Bad weather in winter can significantly reduce the use of your outdoor courts, while in summer, the sweltering heat can make outdoor games unpleasant. These constraints have a direct impact on your turnover and can limit your customers' playing experience. But rest assured, we have the ideal solution for you: a removable cover for a Padel court.
Imagine being able to play indoors in winter and outdoors in summer, on the same pitch! Thanks to our innovative removable cover solution, you can say goodbye to occupancy problems and concentrate on what really matters: increasing your turnover.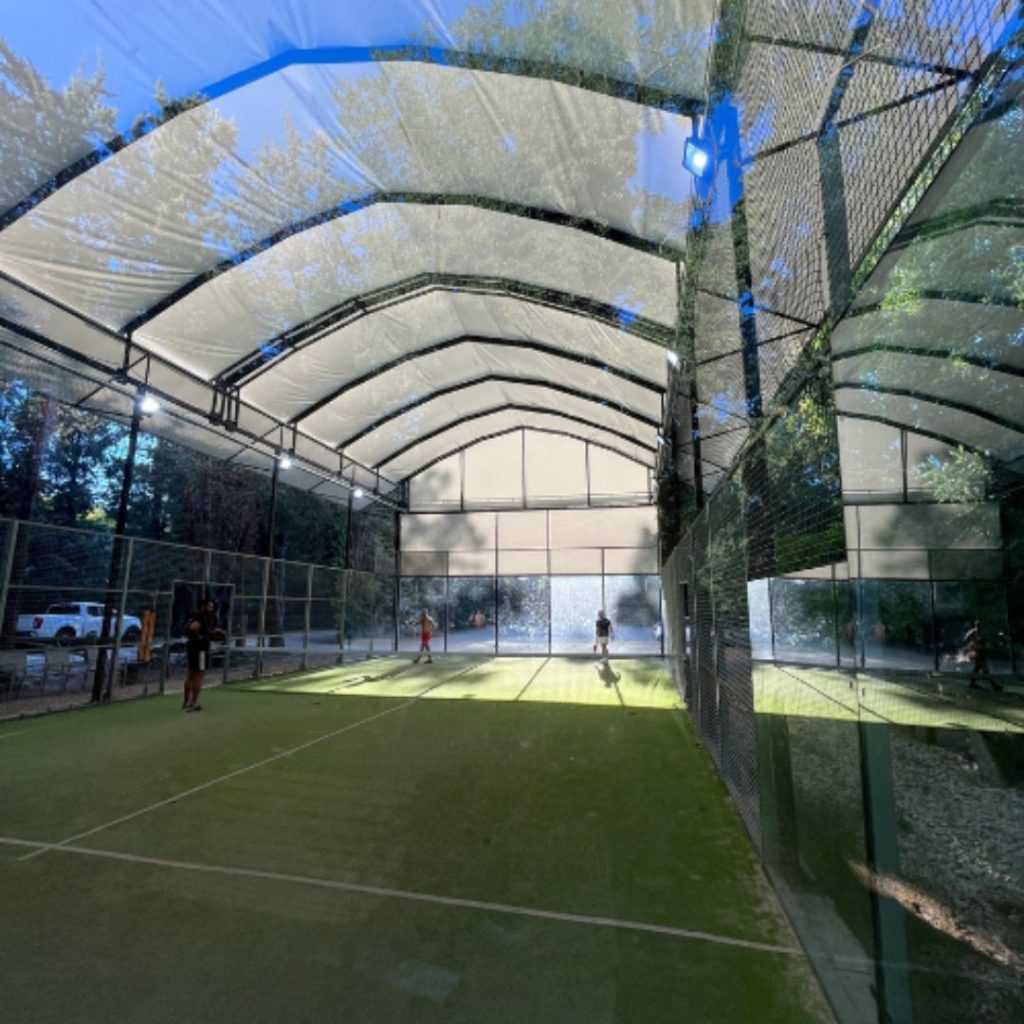 Our removable Padel court cover system gives you ultimate flexibility. The retractable roof opens and closes in less than 45 seconds, allowing you to quickly adapt your court to changing weather conditions. What's more, the system is equipped with a rain and wind detection function, ensuring automatic closure in the event of bad weather. You no longer have to worry about last-minute cancellations or games interrupted by bad weather.
But that's not all! Installing our removable cover is both quick and easy, and we offer a 2-year guarantee on installation and labour. So you can be sure you're getting a top-quality product with professional support every step of the way.
The benefits of our solution go far beyond protection from the elements. Players will also appreciate the end of fogging up the windows. In fact, our removable cover reduces humidity on your pitch by up to 90%, providing optimal playing conditions and an enjoyable playing experience, whatever the weather.
Don't miss the opportunity to take advantage of all the benefits of our removable Padel court cover solution. Whether you want to buy it outright or opt for our long-term hire offer, we're here to support you.
Contact us now to find out more and discover how you can improve your business, protect your court and provide an exceptional playing experience for your customers, all year round. With Padel cover, your court will always be ready, whatever the weather!